Fury Motors St. Paul Mopar Accessories Spotlight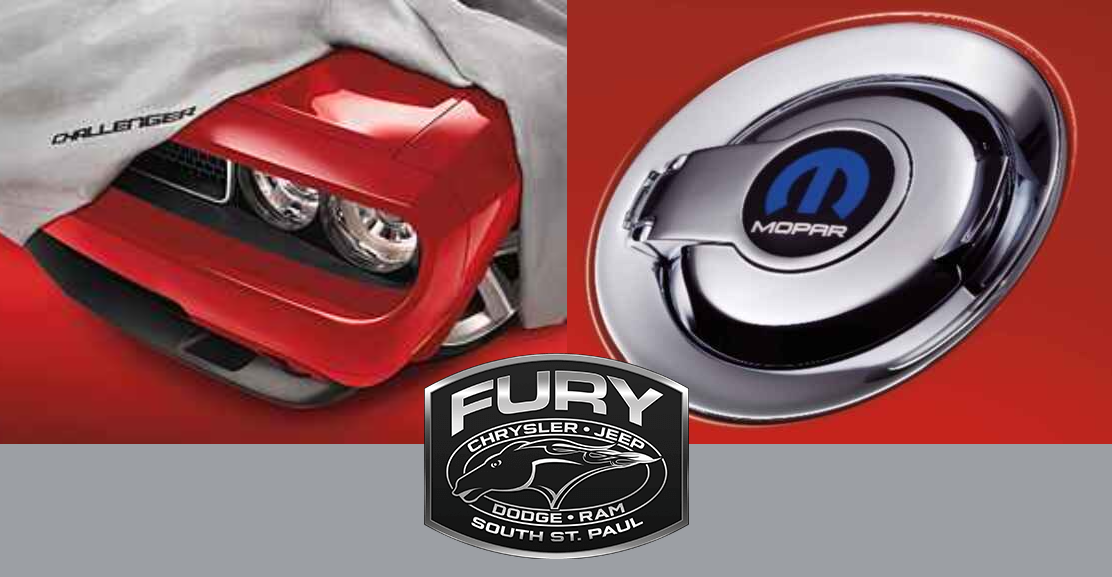 Overview When you equip your car, truck, or SUV with the right accessories, you can immediately enhance your driving experience. The Fury Motors St. Paul auto parts center in South Saint Paul, Minnesota, stocks its inventory with certified Mopar parts and accessories because we know how important reliability and value are. Our certified technicians are equipped and trained to install Mopar parts and accessories onto your specific car model, so you can rest assured your accessories will fit and function properly. Explore our Mopar accessories highlights below, and when you're ready, either order online directly or call our full-service dealership to ask your questions.
Order Mopar Parts & Accessories in St. Paul, MN
If the specific Mopar accessory you seek is not currently in stock, the automotive specialists at Fury Motors St. Paul will order it on your behalf so it can be made readily available in St. Paul, MN. Get started without leaving the house by ordering parts or scheduling service online, and be sure to contact us with any questions you may have along the way. We're equipped and ready to serve you with Mopar's latest!
Sales:
(888) 673-5413